Alerts are a great way to stay on top of things and using price alerts also makes sure that you don't miss trades. In MetaTrader, creating price alerts is very simple. Just right-click on the price level where you want to set your price alert to, go to Trading and then select Alert. Then, MetaTrader will show you a red arrow with a dotted line on the right which indicates the price level of the alert.
Once price reaches the alert level, MetaTrader will output an audio signal and notify you about the event.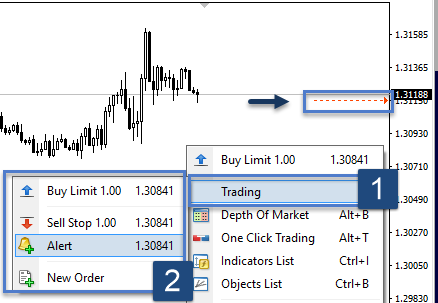 As you can see, MetaTrader is much more than a regular trading platform but its unique features can be used to help you organize your whole trading approach and stay on top of things, improving the way you handle your trading.