You've probably never heard of this before because I came up with it.
Here's how…
Back while I was in proprietary trading, one of the "interesting" things I learned was transition trading.
You're probably wondering:
"What is transition trading?"
Well, the idea is to enter a trade on the lower timeframe, and if the market moves in your favor, you can increase your target profit or trail your stop loss on the higher timeframe.
Here's an example:
Let's say you traded the breakout on GBP/JPY 1-hour timeframe and the price quickly went in your favor.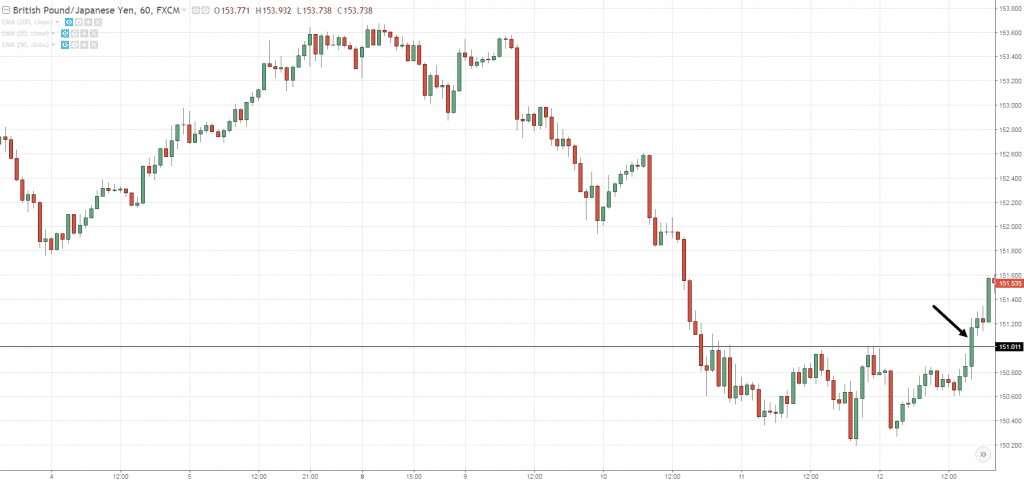 Now…
You noticed the 4-hour timeframe respecting the 20MA.
So instead of taking profits, you trail your stop loss using the 20MA hoping to ride a bigger move.
And if you're wrong, you'll exit your trade when the price closes below the 20MA.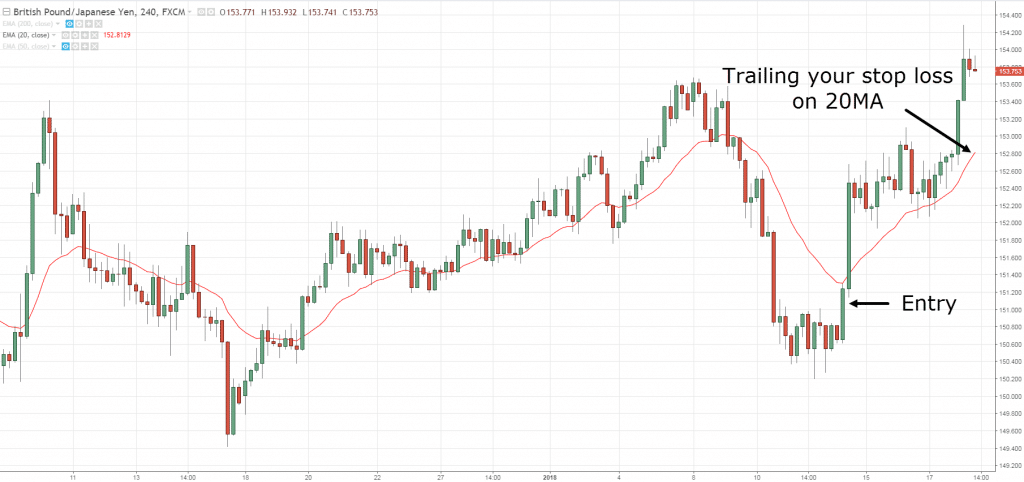 Now, there are variations of transition trading.
But the main idea is this:
Find an entry on the lower timeframe
If the price moves in your favor, consider planning your exits on the higher timeframe
Now, let's discuss the pros and cons of transition trading…
The pros:
Can get an insane risk to reward (possibly 1 to 10 or more)
Can lower your risk as your entry is on the lower timeframe
The cons:
Only a handful of your trades will lead to monster winners
Must understand multiple timeframes really well
Now that you have an idea of the different forex trading strategies out there.