Swing trading is a medium-term trading strategy where you can hold trades for days or even weeks.
The timeframes you'll trade on are usually the 1-hour or 4-hour.
As a swing trader, your concern is to capture "a single move" in the market (otherwise called a swing).
So you'll likely:
Buy Support
Sell Resistance
Trade breakouts
Trade pullbacks
Trade the bounce of the moving average
Thus, it's important to learn technical concepts like Support & Resistance, candlestick patterns, and moving average.
Here's an example of swing trading on USD/JPY: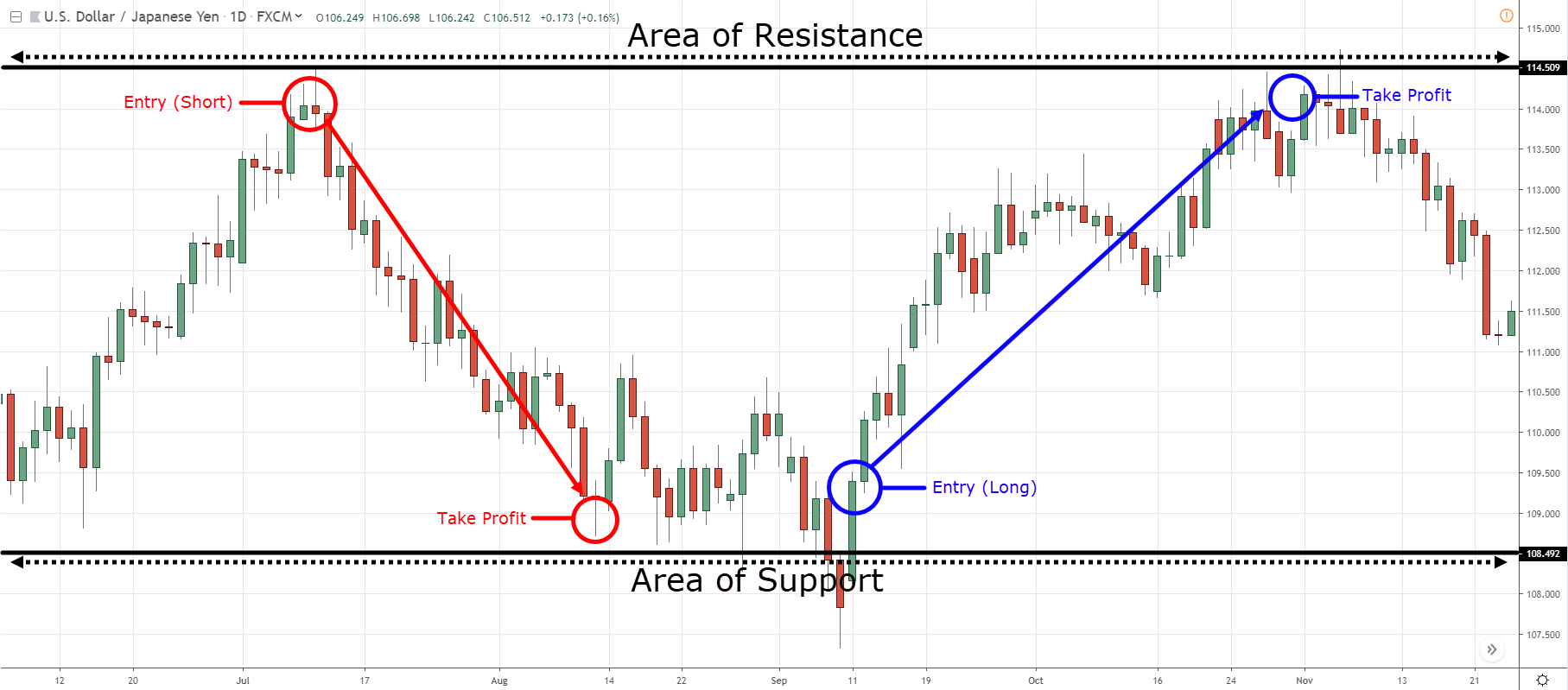 Now, let's discuss the pros and cons of swing trading…
The Pros:
Don't have to quit your full-time job to be a swing trader
It's possible to be profitable every year because you have more trading opportunities
The Cons:
Won't be able to ride big trends
Have overnight risk
Now, if you want to learn more about swing trading, then The Complete Guide to Finding High Probability Trading Strategy will help immensely.