Day trading a short-term trading strategy where you'll hold your trades for minutes or even hours (it's similar to swing trading but at a "faster" pace).
The timeframes you'll trade on are usually the 5mins or 15mins.
As a day trader, your concern is to capture the intraday volatility.
This means you must trade the most volatile session of your instrument because that's where the money is made.
So, you'll likely:
Buy Support
Sell Resistance
Trade breakouts
Trade pullbacks
Trade the bounce of the moving average
Now…
If you're a day trader, you won't be concerned with the fundamentals of the economy or the long-term trend because it's irrelevant.
Instead, you'll identify your bias for the day (whether to be long or short) and trade that direction for the session.
An example:
Below is the chart of USDCAD (4-hour timeframe) at 1.2900 Resistance.
If the price can't break above it, chances are, today will be a "down" day.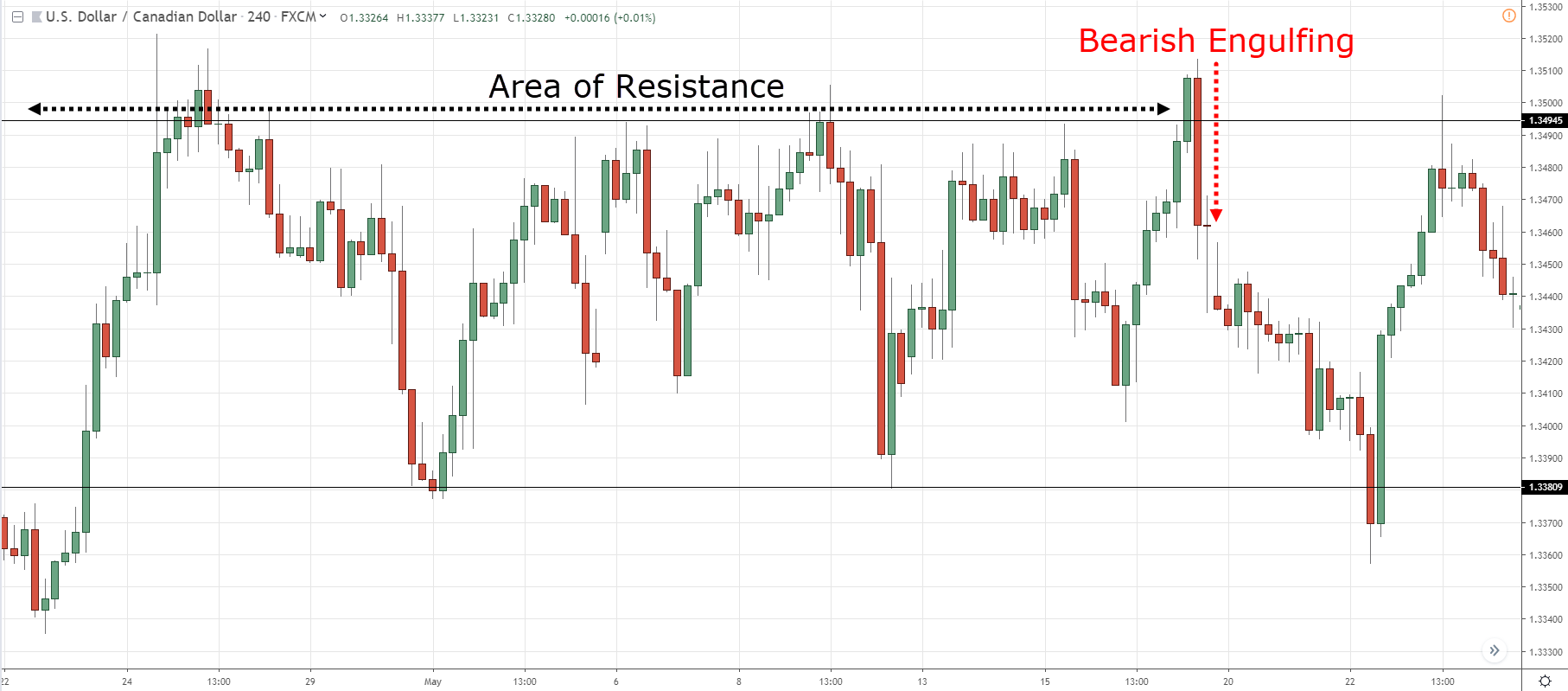 Next…
On the 15-minute timeframe, you noticed a Shooting Star has formed which signals selling pressure.
You can take a short trade with possible target profit at Support (blue box).
Here's what I mean: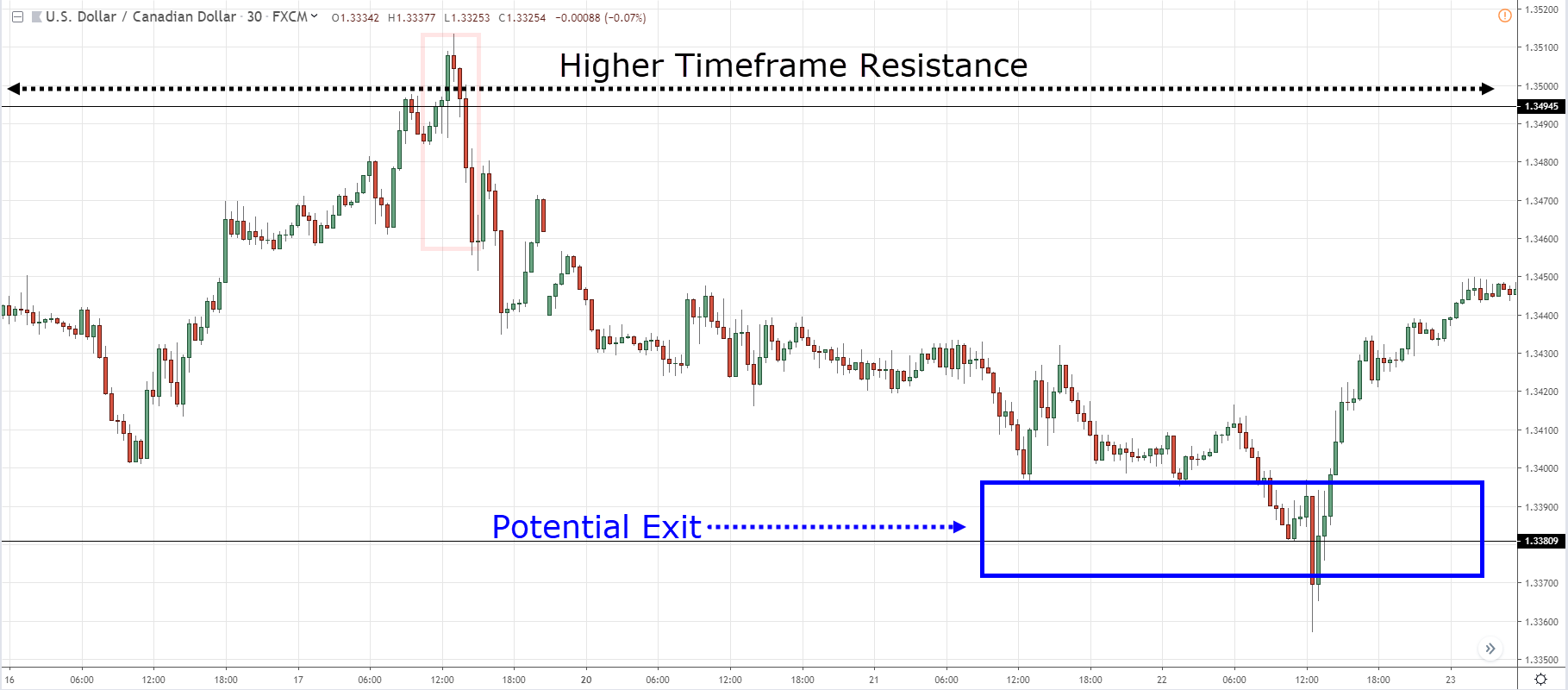 Now, let's discuss the pros and cons of day trading…
The pros:
If you're good, you can make money on most months
No overnight risk because you close your positions by the end of the day
The cons:
It's stressful as you're constantly watching the markets
Can lose a lot more than intended if you suffer massive slippage (from Black Swan events)
Huge opportunity cost as you could be earning a full-time salary elsewhere
Now if day trading is still too "slow" for you, then the next forex trading strategy might suit you…